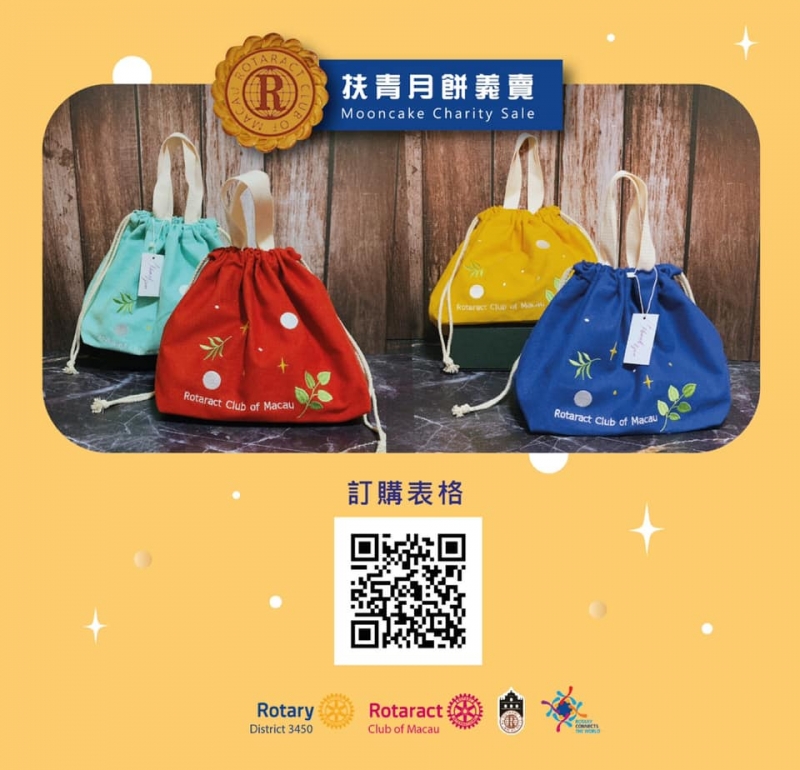 中秋佳節慶團圓,有冇諗過中秋節可以過得又開心又有意義?今年我地澳門扶青首次推出月餅義賣大行動,所得款項扣除成本之後,將會全數撥捐「送暖到廣西2019」活動,幫助當地嘅小朋友。
值得留意嘅係,為左秉承環保嘅理念,今次包裝我地係特別設計成靚靚環保袋。應節、助人又環保,一次過滿足你三個願望!大家仲唔快啲來支持下~
每盒月餅只售MOP250,買10盒更優惠至每盒MOP200。大家快啲來搶購啦~
訂購表格:
https://forms.gle/FFYfmd9bmDexEGMH7
Mooncake Charity Sale
Would you like to make this Mid-Autumn Festival even happier and meaningful? Warmly present to you all, the Rotaract Mooncake Charity Sale! All funds raised will be donated to the project of "送暖到廣西2019" for supporting to local children.
In addition, a reusable gift bag is specially designed for packaging to support our beloved earth. Grab it fast while it lasts!
A pack of four would only cost MOP250. A special discount of MOP200/ pack would be offered for order over 10 packs!
Order form:
https://forms.gle/FFYfmd9bmDexEGMH7